Building maintenance
Since the institution's formation of 50 year's result, we have been operating 1,300 buildings now. Any reason for buildings use, we achieved customer's services for based on security & safety by hospitality mind. Maintain for aesthetic purposes & supply for cleanliness of space. Centering on preventive maintenance & keep stably a drastic equipment quality, contribute to long time services & cost cut. Also we contribute to take advantage of environment - friendliness for building maintenance experience and energy saving for society.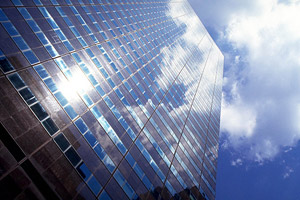 [Services of Buildings maintenance]
・Operation management services
・Sanitary management services
・Equipment management services
・Operation support services
・Cleaning management services
・Sale of articles
・Security services
・Back-up services
Facility management
The No.1 Facility Management company in Japan
Tokyo Biso Kogyo (TBK), what a target for facility management services, is hope for customer's business success.
Not only doing a facility management services, but also project support & all kinds of consulting services, it is possible for provide a various needs of wide range services & solutions. A highly-developed & complicated environment around the business, TBK's facility management service is strongly support for facility aspect of customer's business.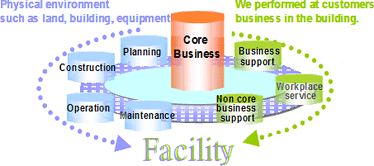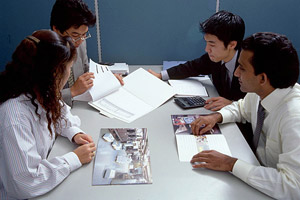 [Services of Facility management]
・Outsourced facility operations
Operation & Life cycle operation (Equipment・Cleaning・Security), Space & Layout management
・Office services
Business support service
Reception service, Mail room service, Help desk service, Printing, Copy, Filing service, Vender management Cafeteria / Office convenience management
・Others
・Project management
・Consulting
Operation・Consulting of facility management, Mid-long term planning・Consulting
Bid management (vendor screening, bid spec generation, bid evaluation and negotiation)
Quality management during operation ・Monitoring service, Asset utilization consulting
Property management
From 2000 to now, TBK started to accept on trust from foreign asset management about large scale of commerce facility for.
property management, we matched the needs of client about commercial base, residence & others, widely accepted planning, development, operation & renewal produce for all over the country, More than thousands of operation results for all over the country, TBK use the know-how of outsourcing which we have been fostered for a long term, and aim to improve a NOI(Net Operating Income)highest real estate value.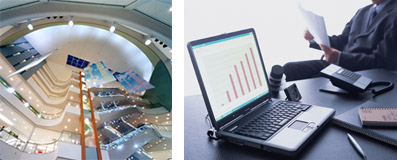 [Services of Property management]
・Property management
・Leasing management
・Tenant management
・Facility management
・Construction management
Building engineering
From a project planning period through a construction period, a ramp-up period, an ordinaly operation period, a large scale repair, a building sell out and a demolition period, by responsibility for a uniform of design, layout, research, diagnostication, planning, construction management, we offer in a comprehensive and economically of continus management.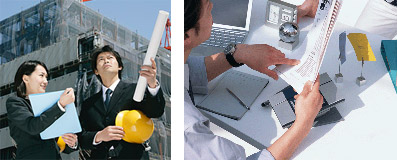 [Services of Building engineering]
・Research/diagnoses
・Proposing solutions
・Analysis/design
・Construction